My brother, sister, mom and dad, and that is little me.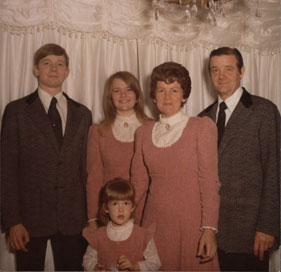 There's a sound file of little me singing, but that one is not going on the internet :-)
Here are the MP3 files of their acapella quartet. They used to sing these hymns for churches all over the area.
MP3 files:
I_Want_To_See_My_Savior_First_Of_All
The_Cross_Oh_Christ--Roger_solo