Free Sewing Pattern for Barbie 28 inch Best Fashion Friend Doll
I like this big lady so much, that outfits for her just seemed to fly off my worktable!
There aren't many fashions out there for her size yet, but I found her easy to design for and "Twenty Eight" had a wardrobe full of dresses in no time.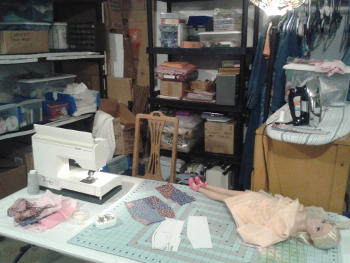 There's my little craft area. I am soooo happy in that corner of the garage!
The Southern Belle ball gown. I just love how this one came out.
That's the strapless bodice with a piece of lace over it .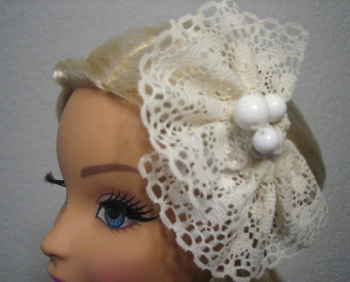 And a classic pink Barbie princess!
Here's the strapless long dress -- see new blog post
Here it is with a gathered skirt. I made this from an old nightgown and used the whole width of the skirt. The square was 54" wide x 12" tall. That's a lot of fabric to gather, but it was very lightweight so it was possible.